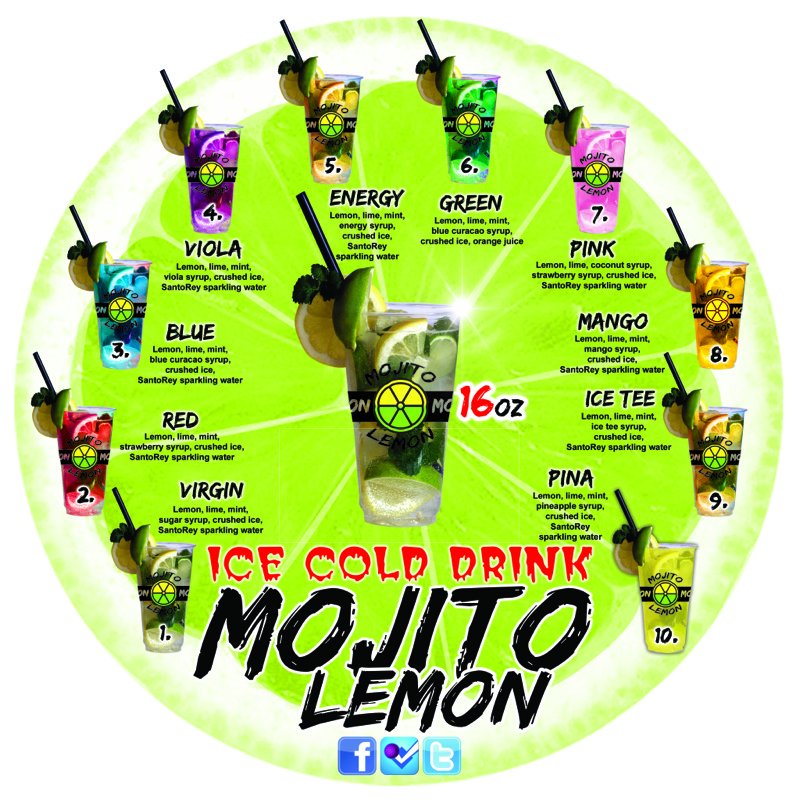 We have developed a very simple menu that can be easily read. By creating colored drinks, it is not only fun for kids and adults as well, but it is also easy to distinguish between the cocktail.
The heart of Mojito Lemon's success lies within its extraordinary yet simple design, its unique taste of drinks, its
AFFORDABILITY
and its
CONSISTENCY
. With an inexpensive price range, Mojito Lemon draw customers from all areas and all levels of income. The drinks served as both alcoholic and non alcoholic is not just for adults but is enjoyed by even the youngest customers .
Mojito Lemon is dedicated to protect minorsfrom consuming alcohol, that is why we take all measures to comply with regulation on the legal age of alcohol consumption in each and every location.