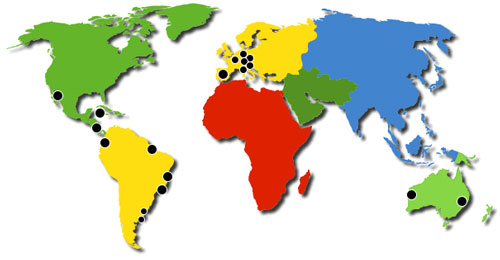 Mojito Lemon is a franchise concept with all the potential in the world. Together we will better ourselves, our products and the overall
MOJITO LEMON EXPERIENCE
for our customers. the Timing is right and we are ready to grow rapidly from market to market. Getting involved at this stage with us, you become part of something fresh, new, innovatice, extremely fun and at the end of the day monetarily satisfying to those that commit themselves.
We are in the process of developing a network of hard working, energetic and passionate entrepreneurs, who desire to succed. In that success not only comes financial gain but a personal experience and journey that leads to greater places than you had ever imagined opening a simple little Mojito Stand would have ever brought to you. Success is right here at your fingertips.
Come aboard and join us NOW
in our jouney of becoming a leading franchise company in the food and beverage industry. .
In new areas we are looking for Exclusive Franchise partners to operate and cultivate the Mojito Lemon brand by starting with a pilot of 6 or more Mojito Lemon units. Does this interest you?
Our minimum unit purchase for any area is 3 units. Will you be financing this venture yourself? Confirm you'd be able to finance this business with an initial franchise fee of 10 000 dollars US/ stand and the additional start up costs.
Can you identify more specifically the first market(s) in your area or region in which you'd like to launch? Describe the locations you had in mind for the stands.